Multiple Site Ground Based Cloud Experiments
The in cloud measurement site at El Bailadero on Tenerife during the ACE-2 hill cloud project. The site is pictured on one of the days it was not quite in cloud.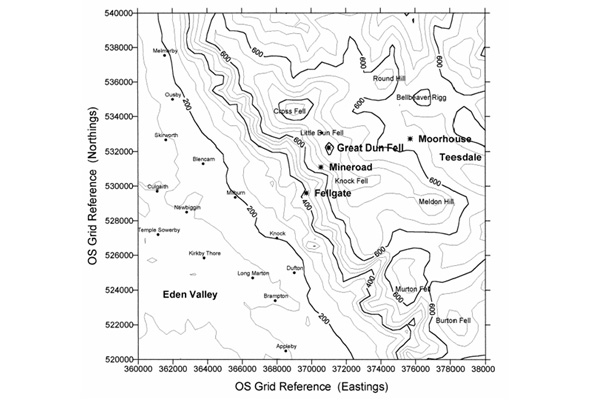 Map showing the location of measurement sites used for the Great Dun Fell cloud experiments. In this location cloud forms on the top of the Pennine ridge, so upwind and downwind sites do not need to be directly in line to measure changes due to cloud processing provided there are no strong local sources of aerosol.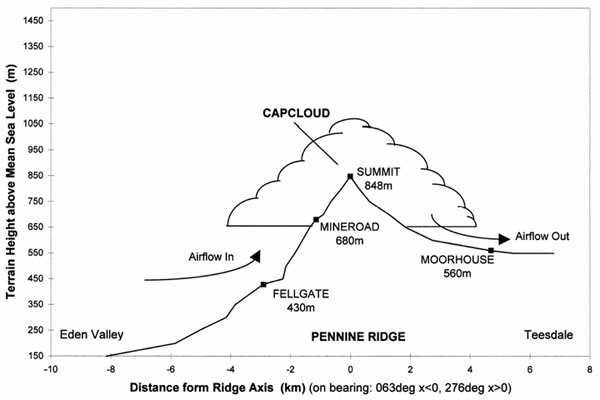 Schematic of a typical hill cap cloud experiment, in this case at Great Dun Fell in Cumbria.