FSSP and ADA Intercomparison Data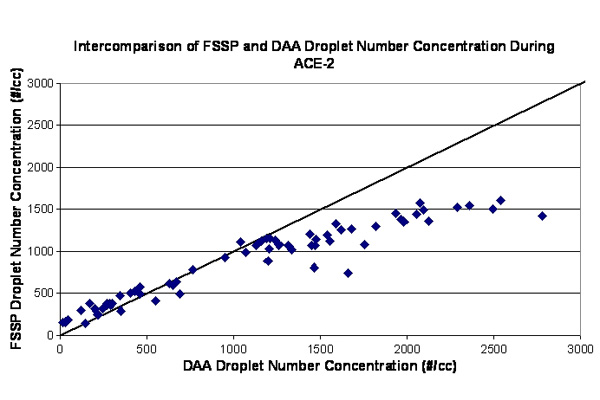 Plot of FSSP and Droplet Aerosol Analyser number concentration under conditions of high droplet number. The concentration reported by the FSSP tails off at high concentrations because of multiple particle coincidence in the instrument's laser beam.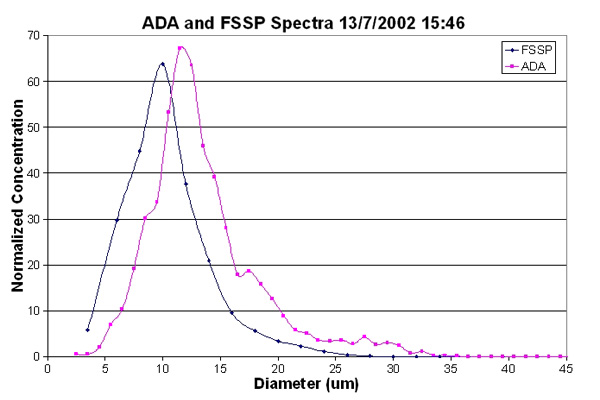 Comparison of FSSP and Airborne Droplet Analyser size distributions, showing good agreement between the two for small droplets.